Dave Grohl Talks Getting Out of Los Angeles After Latest 'Sonic Highways' Episode
expand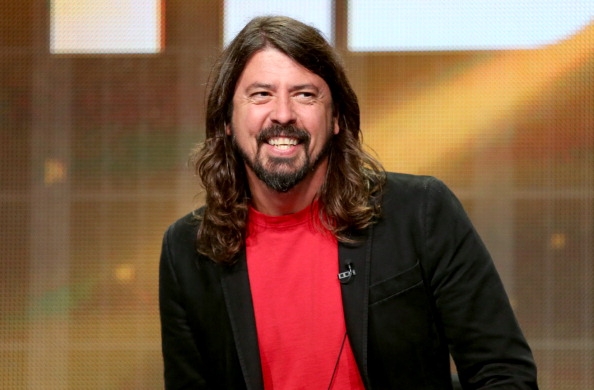 Los Angeles can be overwhelming for anyone; even rock stars can feel the suffocating grip of a scenic city filled with people trying to make their way in the entertainment business. "You know how you explore the history of music in Los Angeles?" Dave Grohl. "You get out of Los Angeles." 
Grohl discussed the area in conjunction with the latest Sonic Highways  episode, which took place in SoCal.
"I didn't want to focus on all of those iconic studios like Ocean Way Recording or Record Plant and the decades of history and industry in the city," Grohl said. "I wanted to get outside of that because that's how I feel when I'm there. It can be overwhelming in Los Angeles. It can get to you. I didn't want to focus on the glitz and glamour because that's what people usually focus on."
He also let slip an interesting anecdote about one of the greatest rock albums, ever.
"We started recording The Colour and the Shape outside of Seattle in a barn for about a month," he said. "Over the holidays, we decided that we needed to record more, so we booked a studio in Los Angeles and spent another month there. We were running up against a deadline and recording furiously day after day to finish this project. I needed a day off and my friend said, 'You know what? Let's go out to the desert.'"
"You pick up an instrument and just start talking and before you know it, [studio owner] Fred Drake just puts a microphone in front of you and someone's making dinner in the kitchen and you see that the tape machine's rolling," Grohl said. "I was so used to sitting down and hearing, 'Are you ready? Okay, tune your instrument. Here we go: Take 1.' It was about capturing real moments. I was so blown away. If that was my day off, I'll take it."
---
Published by
Molten
, 17.11.2014 at 18:01