"Freddie is like a myth," Lambert says.
expand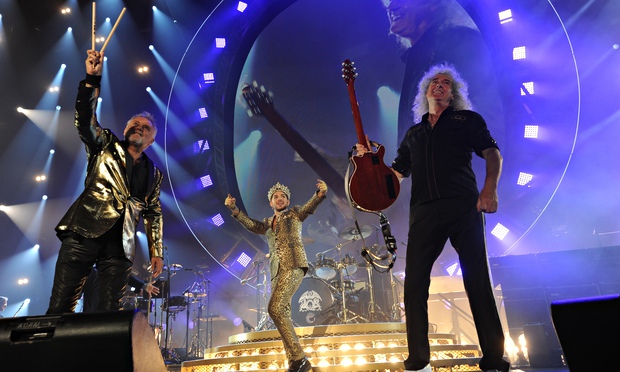 "All I know is, we're going to be right next to Big Ben," Lambert enthuses in his London management offices. 
Lambert's TV talent-show training – a Michael Jackson cover one week, AC/DC the next – prepared him for life in a band whose output ran from metal to vaudeville. 
This scenario will be touchingly familiar to anyone who grew up watching Mercury's high-wire vocal acts in the stadia of the 1980s, steam rising from his nostrils, mascara running down his cheeks.
"He's not trying to be Freddie. Freddie is mentally and physically present throughout the show and everyone knows that." Lambert has staged a new version of Killer Queen, Mercury's story of a high-class callgirl: "All I can say is, I asked for a fan, ridiculous footwear and something to lounge on."
Views:
The new Queen, being set to play the new year in, seems back in the groove of outrageous brilliance. 
There are just a few songs where I say: wow this guy who sings this song must be a genious. This song is defintly more than this
lidia fc
Adam sings very well but no one like Freddie.
But this is a BIG like. ;)
---
Published by
Molten
, 04.01.2015 at 13:02