U2 frontman Bono said that he could never play the guitar again
expand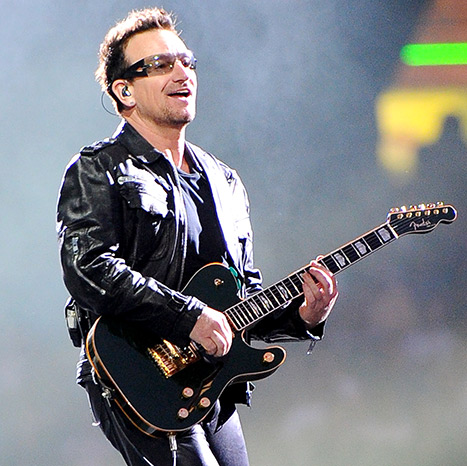 On the website of the group U2, the group's leader said that his recovery from a serious motorcycle accident was more difficult than expected.
Bono decided to cancel all public appearances in the first half of 2015, and focus on your physical recovery. 
Views:
I thought he was one of those front men who "play" a guitar out front for theatrical effect. You never hear it just see it.
Never play guitar would be a nice start... too bad it isn't his mouth. Bono = tax evading liberal hypocrite.
TM
He is the front man and not really a guitar player, so I don't think this will affect U2 all that much. They can always bring in another guitarist for tours if need be. Genesis did that very successfully for many years.
---
Published by
Molten
, 06.01.2015 at 10:17