Jack White's Third Man Records To Release Second Paramount Records Box Set In November
expand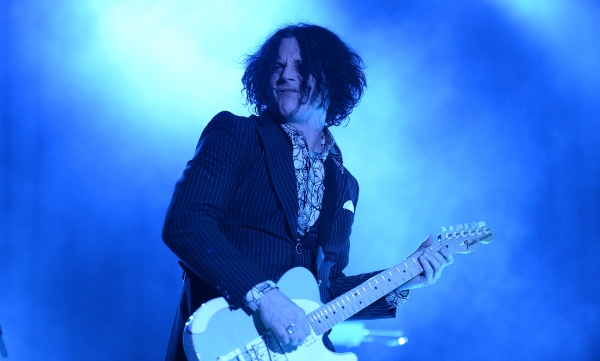 Last year, Jack White's Third Man Records teamed up with guitarist John Fahey's Revenant Records to release The Rise and Fall of Paramount Records, Vol. 1 (1917-1927), a six-LP set compiling remastered recordings from legendary blues label Paramount Records. Today, 
that the collection's second volume, titled 
The Rise and Fall of Paramount Records, Volume 2 (1928-1932), 
is set for release on Nov. 18.
Volume 2 will focus heavily on Mississippi Delta blues artists including Son House, Skip James, and Charley Patton. It's Patton in particular that has Jack White so excited about this second volume, that he was the "zenith of Paramount" and "the grandfather of the blues, of modern music."
"He didn't seem like a real person," White continues as he explains what led him to the project. "Charley Patton's presence led us to this idea. But as we got into more obscure songs, we realized this is just too good a story. You have so many pieces of America involved in this one thing: a company that's going out of business, looking to stay afloat, so they decide to go into the record business."
Like the first volume of the Paramount Records collection, Volume 2 will include six LPs, as well as a USB flash drive containing 800 remastered tracks and 90 original hand-drawn ads. The set will also come with a 250 page hardcover book about the history of Paramount, as well as a 400-page book with biographies and recording info of each of the songs included in the set.
---
Published by
Molten
, 18.09.2014 at 18:01