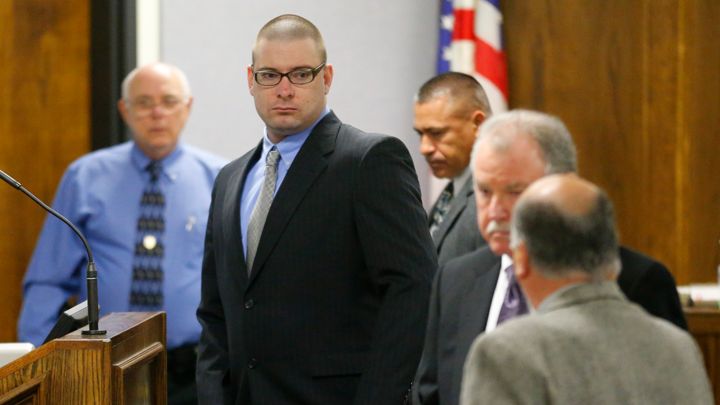 Opinion:
Jeff Fox
they jury got it wrong. anyone that doesn't suffer with a mental illness cannot understand what the guy was going through. I'm not saying he shouldn't be held responsible but I believe he should have been committed to a behavioral health facility until it is determined that he is in recovery and monitored regularly. he has a history of mental illness which cannot be cured. i am a vietnam combat vet diagnosed with ptsd and bipolar disorder. one of the symtoms of these disorders is anger and irritability. i am also the advisor to one of the largest depression and bipolar support groups in the country DBSA northridge.
many of our members either have suicidal or homicidal ideations. felling alone and detached is one of the leading predictors of suicidal and homicidal behavior.
to the people that suggest people with mental illness shouldn't have guns i suggest that is pure ignorance. people with mental illness are less likely to commit a crime and are at a greater risk of becoming a victim. in the case of veterans i also think that those being discharged should have to go through therapy to assess their mental health before they are discharged. having facilitated peer support groups for the past 8 years i know that we have helped those with suicide and homicidal ideations stop or at least these thoughts. 22 vets take there own life's every day! there is a fine line between between these ideations. we have turned our jails into storage facilities for those with mental illness. do i have compassion for those who lost a loved one...absolutely! but i will not and cannot ignore those that suffer. to top it off this guy was documented to have psychosis which is a huge disconnect from reality. 
---