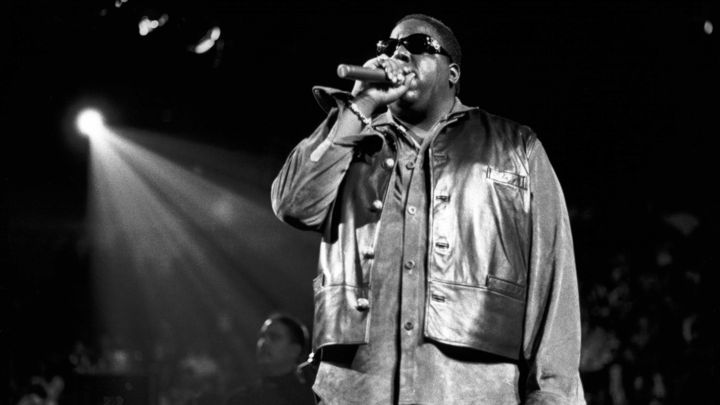 Pusha T recently talked about his love of the Notorious B.I.G.'s music. Find his tribute and much more in our new special collectors edition on the 100 greatest hip-hop songs of all time.
Views:

KhaliAk

 
I always wrestle with the question..... How can Big be the greatest with only 2 albums, yes both are classics but he never reached his potential and nobody knows for sure if he would have continued to dominate the charts......I have to give Jay Z, Nas, Tupac or even Wutang that title...... Look how long they been on Top while adapting, evolving and changing hiphop forever... Just my opinion
Life28SBK
Im tired of these niggaz running around talking about Big was the best rapper... and Pac wasnt either, fuck outta here with that shit too.... Big was great no doubt, top 5? No... Big lacked the vercitlity as a rapper... everybody talks about guns pussy and drugs, he just said better than everybody else... he had a great flow, but u cant be the greatest after two albums... it takes yrs to be considered the greatest in anything. Ali, Jordan, Woods, Gretzky, anybody else didnt play two seasons, or had two fights nor 2 rounds of golf and became the greatest of all time... fuck that opinion shit, thats a fact...Especially if u have dudes like Rakim, Kane, G Rap, KRS 1, Nas running around... dudes who had more than two albums and were waaaay more versitile in what they spoke about than Big...
---